About Us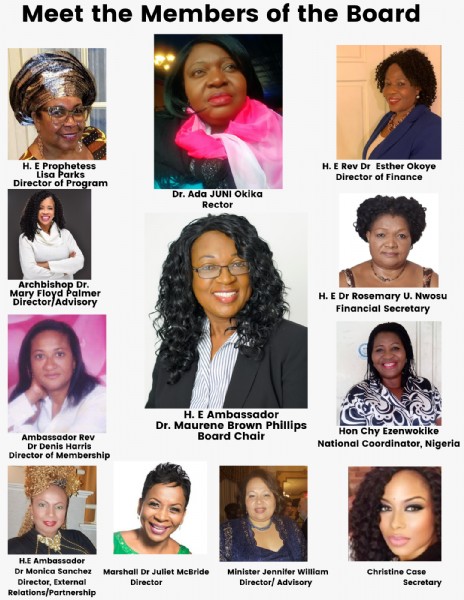 We are an Organization established by God to bring women, sisters, mothers, women ministers, Ministers wives and evangelists as one in the Love of God through teaching and sharing of stories leading to overcoming of spiritual emptiness. We are Non-Denominational working to overcome our spiritual emptiness through emptistory and become strength for one another. Our focus is rooted on the love and oneness in commitment shared between Ruth and Naomi from the land of Moab back to Bethlehem.
The Call to Overcome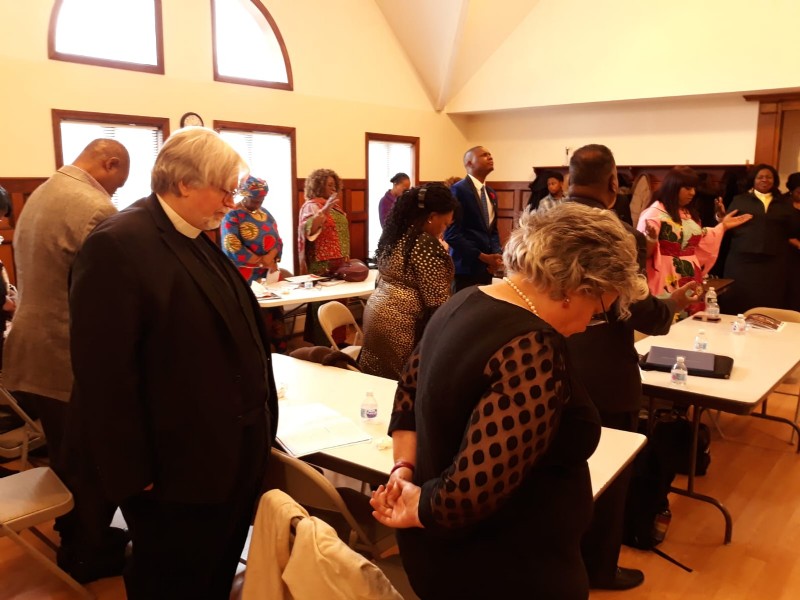 Women are made empty all through life. Many at times they got to a situation their life becomes a torn on their flesh that the only option they have is a catastrophic emotions and sadness leading to the level of extraordinary emptiness.
The mission of Ruth Sisters Fellowship International is rooted on the life and story of spiritual journey of Ruth and Naomi in the book of Ruth. Ruth Sisters' spiritual self was opened to the understanding that women are empty of the purpose of God, empty of the understanding that we were made for each other as women, empty of marital bond and blessings. Women are being made empty today just as was Naomi and Ruth after the death of their husband and Naomi's two sons. Yet in the midst of their emptiness they were there with each other in support, commitment, guidance, counsel, obedience and care for each other.
Their being made empty led them to retrace their footprints back to their root and surrendered to exemplify God in the midst of their turmoil. God made me understand that I have been made empty because I have not made my root in him to uphold the covenant He has with me. This is the birth of Ruth Sisters' Fellowship International with the mission to let every woman understand that her being made empty draws her back to her root where she will be made whole in actualization of a character for generation.
Gender Character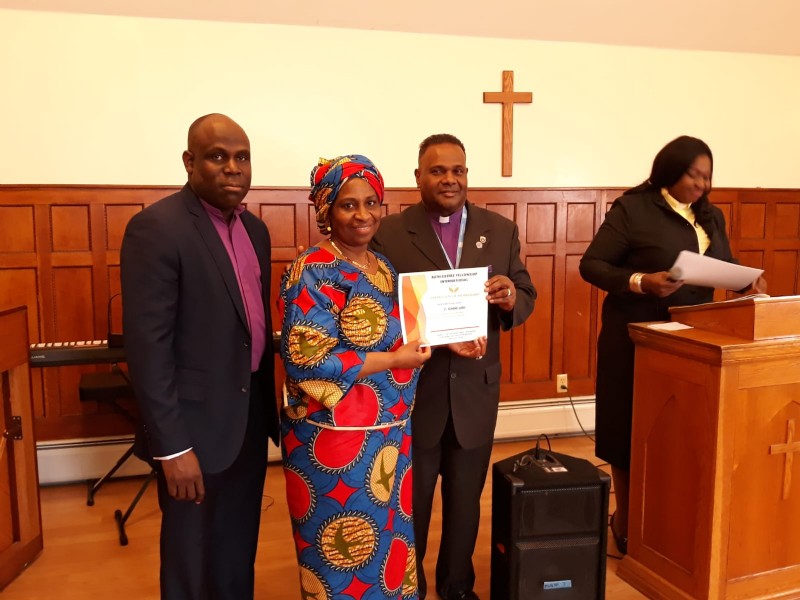 The story of Ruth and Naomi is the strength of this fellowship. God has defined purpose for women, yet the thorns of life, the recognition of our beauty as women, the societal status has led us to complete emptiness leading to total loss with life either through famine, dejection/loneliness, emotional disorder, lack of commitment to sacrifices, support, determination and self-effort, helplessness and optimism. The Ruth Sisters Fellowship International is a rebirth on gender character for generation. It is hoped to bring us women, sisters into one fold with God.
Our Mission and Vision
The Mission of Ruth Sisters Fellowship International is the holistic development and spiritual growth of members with Godly values and skills rooted on the book of Ruth. The Vision is to impact sisters spiritually through Intercession, training, and enrichment, raises disciplined leaders for the purpose of planting God's principles in the life of every sister. Ruth Sisters' Fellowship International long term is to build synergies with global networks and initiatives to contribute towards the establishment of "Barley Harvest Sisters Center" as a more coherent, inclusive and effective agenda on overcoming our emptiness for a generation.
'The Ruth Sisters' Fellowship International furthers the following mission and vision in responding to their its activities;
Learn from Ruth on building Sister to Sister relationship for kingdom purpose
Recognize the significant importance of tracing our emptiness to our rook
Be empowered to move forward from emptiness in faith, sacrifice and strong will
Grow our Christian faith from emptiness to a generation
Be at a place for fulfilment of Gods will
Resolve to educate, embrace and positively support one another
Commit to faithfulness in the sowing of the eternal seed for Gods kingdom
Activities and Programs: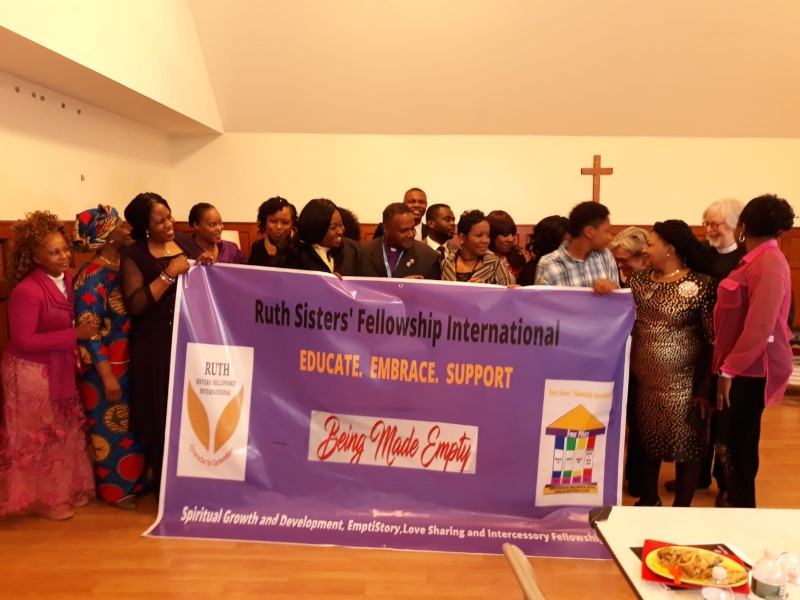 The Ruth Sisters Fellowship International activities and programs are rooted on EMPTISTORY, utilizing spiritual stories, sisterhood stories on Christian life, learning from stories of Christian models to overcome our spiritual emptiness and become the true instrument of God and ambassadors of the gospel.
EMPTISTORY Conference, Seminars and Education
Weekly EMPTISTORY Fellowship and Corporate Prayers
EMPTISTORY Fellowship Monthly Interactive Sharing
EMPTISTORY Fellowship and Shared Forum
Biannual Prayer Breakfast Meeting
Annual Gathering 3-Rs Retreat (Ruth Return to Royalty)
Ruth Sisters Fellowship International Institute
EMPTISTORY Sustainability
Ruth Sisters' Fellowship International sustainability is the establishment of Barley Harvest Sisters Center with focus on the Four Pillars to include Spiritual Rehabilitation, Education, Skills Acquisition, Retreat and prayer Center, Orphanage Home and Naomi Women Ministers Conference, Development and Training Center. The project is valued at $500m for complete building and fully equipped.